Bootstrap table examples
---
There are following types of bootstrap tables available in bootstrap.
---
Types of Bootstrap table with examples :
Bootstrap Basic Table Example
Its adds simple style in table it adds the simple line between the rows.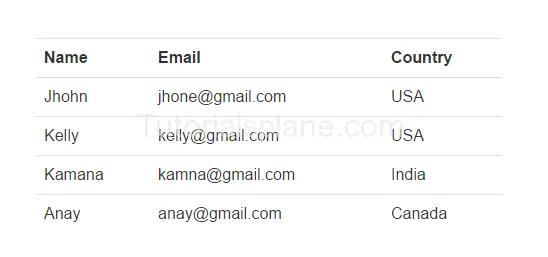 Bootstrap Bordered Table Example
Below is an example of bootstrap Bordered Table :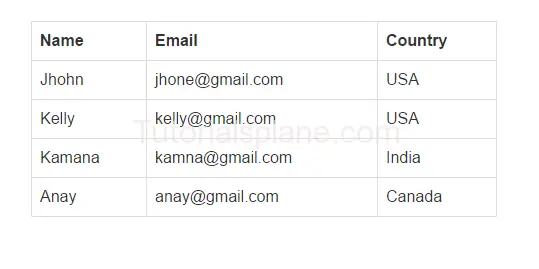 Bootstrap Table – Striped Rows Example
Used to provide zebra-strips below example shows the bootstrap stripped table.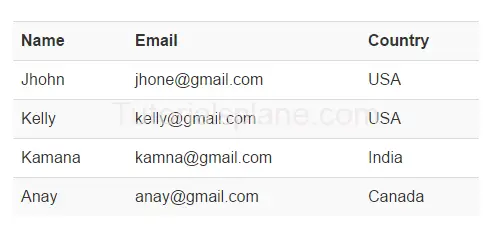 Bootstrap Table Hover Example
Below Example shows hover functionality in table.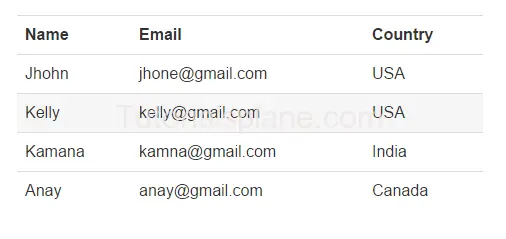 Add Comment
📖 Read More